Welcome To
Food Trailer Online
Greetings from Food Trailer Online, New Zealand's favourite custom food trailers! We are one of the best food trailer manufacturers - offering unparalleled robust builds, with a tonne of customizing options. Founded in 2017, we dedicate ourselves constantly to building commercial-grade food trailers, bespoke for businesses. Our expert team will work with you to design the food trailer perfect for your style and budget. From concept to reality, everything is planned and executed exactly as you desire, matching the space and comfort of your dream trailer. We have a premium end-to-end approach with an emphasis on excellent customer service, a nationwide warranty, and a guarantee that our products will comply with NZ codes and regulations.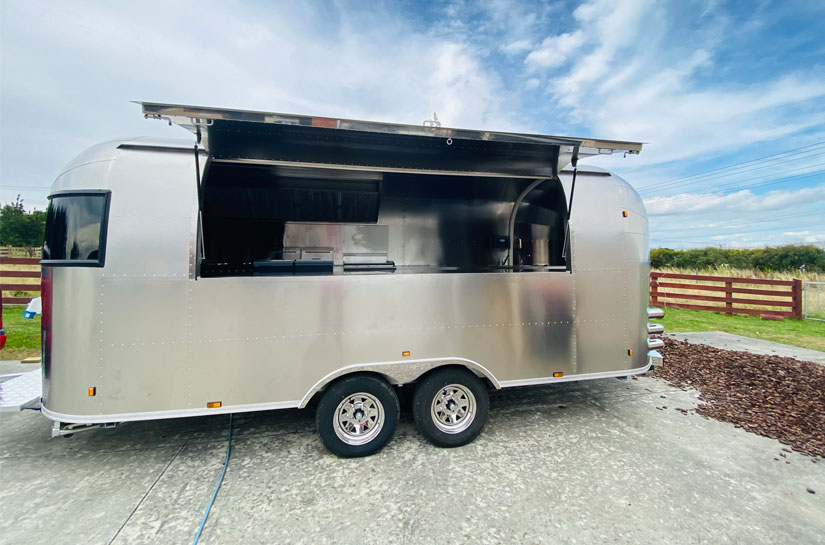 About Us
Food Trailer Online is a leading food trailer manufacturer and supplier in New Zealand. Founded in 2017, our food trailers are designed, engineered, and built to meet the specific needs of our clients.
Read more
Bespoke food trailers
All our trailers are custom-made to ensure aesthetics & utility for your brand and make your trailer stand out.
01
Premium quality
We maintain the highest quality standards in production and service., delivering durable, functional and visually stunning trailers.
02
Unwavering safety standards
All our trailers are built in strict compliance with the highest safety standards, ensuring longevity and smooth operation.
03
Build your Trailer year-round
We are not seasonal. Approach us anytime to discuss, design and build the food trailer of your dreams.
04
One-stop solution for your food trailer needs
We answer all your custom food trailer needs. Consultation, designing, manufacturing and permits/paperwork, we've got you covered.
05
Take your business to the people
With a food trailer, you're never stuck! Just tow-away and take your business to where your customers are.
06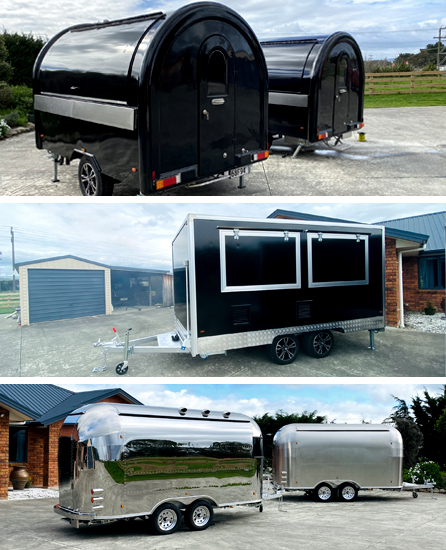 Why Choose Us
We are specialized in the manufacturing of customised food trailers. Every trailer is made to order and is meticulously polished to perfection. We collaborate closely with our clients to ensure that the end product meets their dreams and expectations.
Read more
TESTIMONIALS
You can't find a better food trailer manufacturer in New Zealand. Says our proud customers.
View Details
Accessories & Appliances
Selecting the appliances for your food trailer can be daunting. We can help you choose the right appliances to maximize your limited space without sacrificing efficiency.
Read more
FOOD TRAILER ONLINE
HASSLE-FREE FINANCING
We understand your dream because it's ours too. We make that dream come true hassle-free by offering 100% financing for approved buyers. So, let's get started and get your dream trailer running.